May 18, 2018
Inspiring donors once again, Tom and Sherry Ramsay of Meridian R.V. will match donations up to $5,000 in support of our patient emergency care room campaign.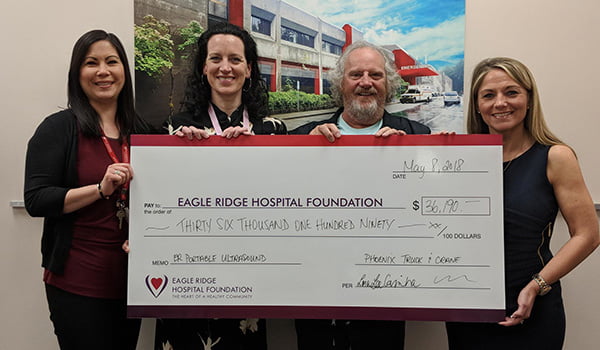 May 18, 2018
Thanks to the amazing generosity of Bill Dick and Lora Covinha of Phoenix Truck & Crane, the campaign for the new portable ultrasound for our Emergency Department is officially complete!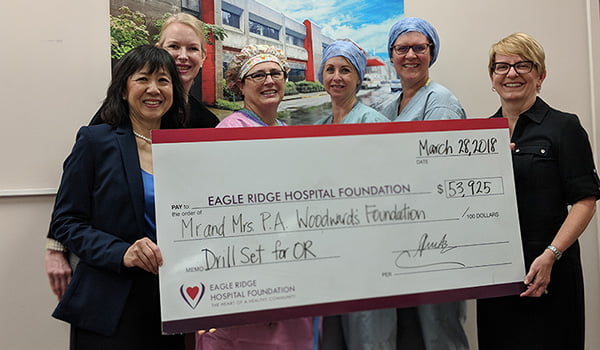 April 9, 2018
Eagle Ridge Hospital Foundation received $53,925 from the Mr. and Mrs. P.A. Woodward's Foundation to support the acquisition of three drill sets for ENT, Spinal and Neck surgical procedures at Eagle Ridge Hospital.
April 9, 2018
Shoppers Drug Mart Pharmacies in the Tri-Cities raised $9,792 towards an AirSeal System, vital equipment using during gynecological and general surgeries at Eagle Ridge Hospital.
April 9, 2018
The Buddhist Compassion Relief Tzu Chi Foundation Canada raised $48,010 towards the acquisition of vital respiratory equipment (a Bi-Pap Ventilator, 3 AIRVO's and a NeoPuff) benefiting patients with breathing challenges at Eagle Ridge Hospital.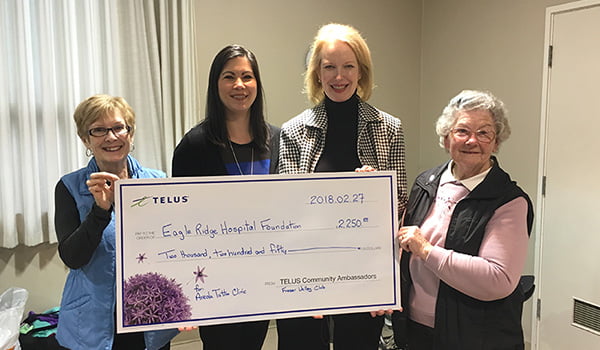 April 9, 2018
TELUS Community Ambassadors raised $2,250 for Eagle Ridge Hospital's Areola Tattoo Clinic, a specialized clinic benefitting women in the final stages of their cancer journey.