Cypress, Connolly & Cottonwood Lodges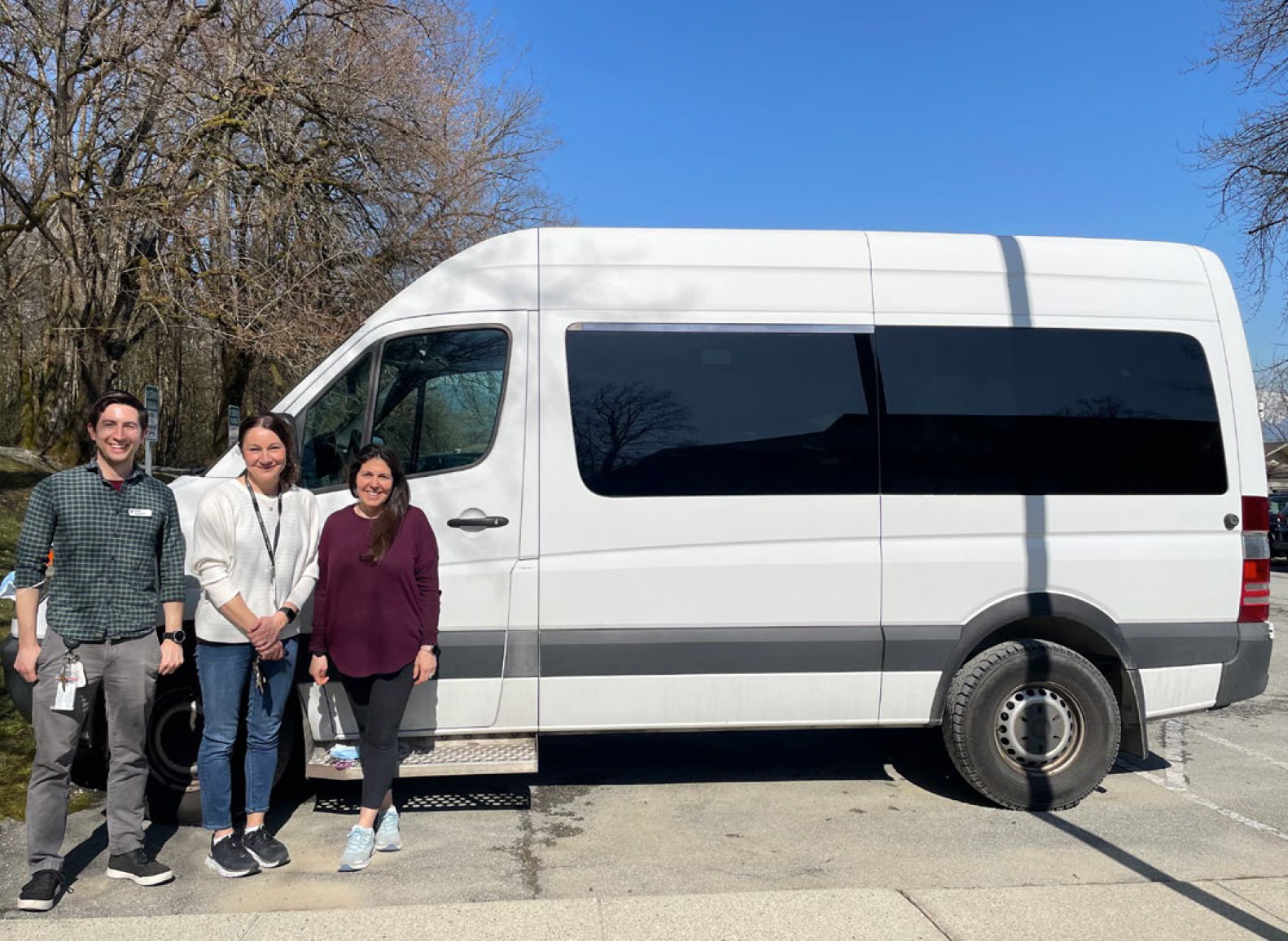 Prefer to donate offline?
Print out this donation form and mail it to us, or drop it off in person.
Your gift can make hopes and dreams come true
The Lodges provide mental health services in a home-like setting for those living with mental illness, requiring long term care. Residents are encouraged to set their own unique goals – their hopes and dreams may be things like visiting a coffee shop, or taking a walk around Rocky Point Park, things we can take for granted.
The current vehicle being used to take residents on community outings is outdated, not wheelchair accessible, and is no longer reliable, making it difficult to plan outings for residents.
Help us raise $260,000 for a new 2022 RAM Wheelchair Accessible Van, giving all residents more frequent outings to visit local parks, participate in activities like art classes, attend medical appointments, and shop for every day necessities. Your gift will help residents of the Lodges build community connections, and confidence in social situations, and for some, help with their integration back into society.