Emergencies are not elective. People come to the Emergency Department at Eagle Ridge Hospital (ERH) because they are in crisis. Expanding our Emergency Department ensures we all have access to care when we need it the most.
Last year, over 53,000 patients and their families came to our Emergency Department – an Emergency Department that has served our community well. Built over 30 years ago, to treat less than half that, it has seen many lives saved and hundreds of thousands of patients relieved of their pain and suffering. Unfortunately, our community and technology have outgrown our current undersized and overcrowded space resulting in less than ideal delivery of care.
Now, it is our turn to help transform our Emergency Department into a state-of-the-art facility; one that can manage greater volumes of patient visits, resuscitate the critically unwell, respect the sensitivity of mental illness, provide our children welcoming care and waiting spaces, and assess and contain the evolving world of infectious disease. It's our turn to benefit from the very best design and equipment available.
That is why I, along with Eagle Ridge Hospital Foundation, have been such strong advocates for this expansion for the past decade. I know that we have the right health care team to serve you – you and the best team deserve the best facility. I am so proud of the work we do everyday and know that with a new, properly equipped facility, my team can provide the very best quality health care available. Help us ensure this happens.
I grew up in the Tri-Cities; it is my home. I love our community. It has grown over the last thirty years, as has its need for a local source of advanced health care. I live here with my family and appreciate the vital role of high quality health care when the unexpected happens.
The Emergency Department team at ERH is known for our compassionate approach while delivering best-in-class care. Join me and my fellow health care team in support of the expansion of our community hospital. Donate to the Emergency Department Expansion today – together we can be game changers!
Sincerely,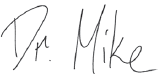 Dr. Mike Mostrenko
Physician, Emergency Department
Eagle Ridge Hospital
P.S. Our growing community deserves the best health care today, in addition to solutions for urgent and future health care challenges – this Emergency Department expansion will give us that. Please give.
MERIDIAN RV WILL MATCH YOUR DONATION
Meridian RV cares about the health of our community by matching your donations up to a total of $5,000!