Be a 'game changer'! The expansion of the Emergency Department at Eagle Ridge Hospital will give you, your family and friends, the health care we all deserve – close to home.
NOW is your chance to impact emergency health care in your community. Our community hospital needs your support and donations to be prepared for every health situation; such as COVID-19. Frankly, our Emergency Department is no longer an ideal space to care for our most critically ill – and, at any moment, any one of us who call the Tri-Cities home, could need emergency care.
Our Emergency Department has reached a crucial stage; the infrastructure, medical equipment and technology are aging and cannot meet current and projected demand. Add to this the evolving world of infectious disease and an increase in very young or elderly patients with unique needs, and we have a crisis.
Transforming our Emergency Department means we can address the ever-changing needs of over 53,000 patients who come through our "front door" annually. Your donation will…
Build three (3) waiting areas with dedicated space for children and families,
Build four (4) spaces to safely contain infectious diseases,
Build 39 treatment spaces (an increase from 19 to 39),
Build two (2) resuscitation rooms.
We all have stories about how Eagle Ridge Hospital has touched our lives, like Tiger, pictured above with his mother Linda, whose grandfather spent his last moments in our Emergency Department. The kind, compassionate care they received during this difficult and emotional time inspired Tiger and Linda to donate to the Emergency expansion. They now want to inspire YOU to do the same!
It takes an entire community coming together to change the game. Join us, and help raise the final $500,000 needed to ensure we all get the state-of-the-art Emergency Department we deserve. Be a 'game changer'!
Sincerely,

Dr. Ali Abdalvand
Emergency Physician and Department Head
Eagle Ridge Hospital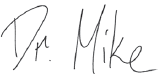 Dr. Mike Mostrenko
Emergency Physician
Eagle Ridge Hospital
P.S. See what your donation to the Emergency Department will fund.
Visit erhf.ca/emergency for your virtual tour. Give today.