Canadian Pacific Railway Company and Eagle Ridge Hospital Foundation Have Heart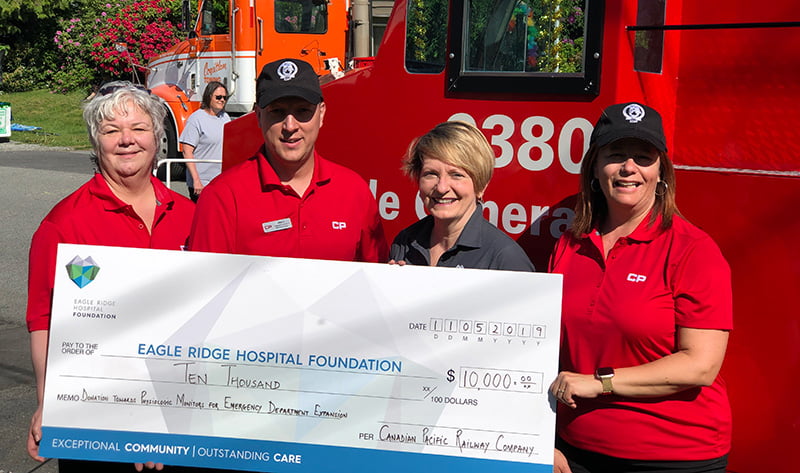 Last month, Canadian Pacific Railway, in accordance with their CP Has Heart program, which is proud to support many heart health initiatives across North America, made a generous donation in support of the purchase of a new cardiac monitor for Eagle Ridge Hospital. These cardiac monitors are the best-in-class tools for doctors, nurses and other medical staff to quickly obtain accurate, real-time vital sign measurements for patients.
"Patient Monitors allow us to keep track of any changes and make quick, informed decisions based on what we see, which can lead to faster healing and recovery as we are able to immediately adjust treatment for the patient based on what we see." says Angela Azzi, Manager of the ERH Emergency Department.
Pictured with Charlene Giovannetti-King, Executive Director of Eagle Ridge Hospital Foundation, are Kathy White, Vince Lambert and Brenda Land from CP Rail (in red shirts).